Support our Indigenous Peoples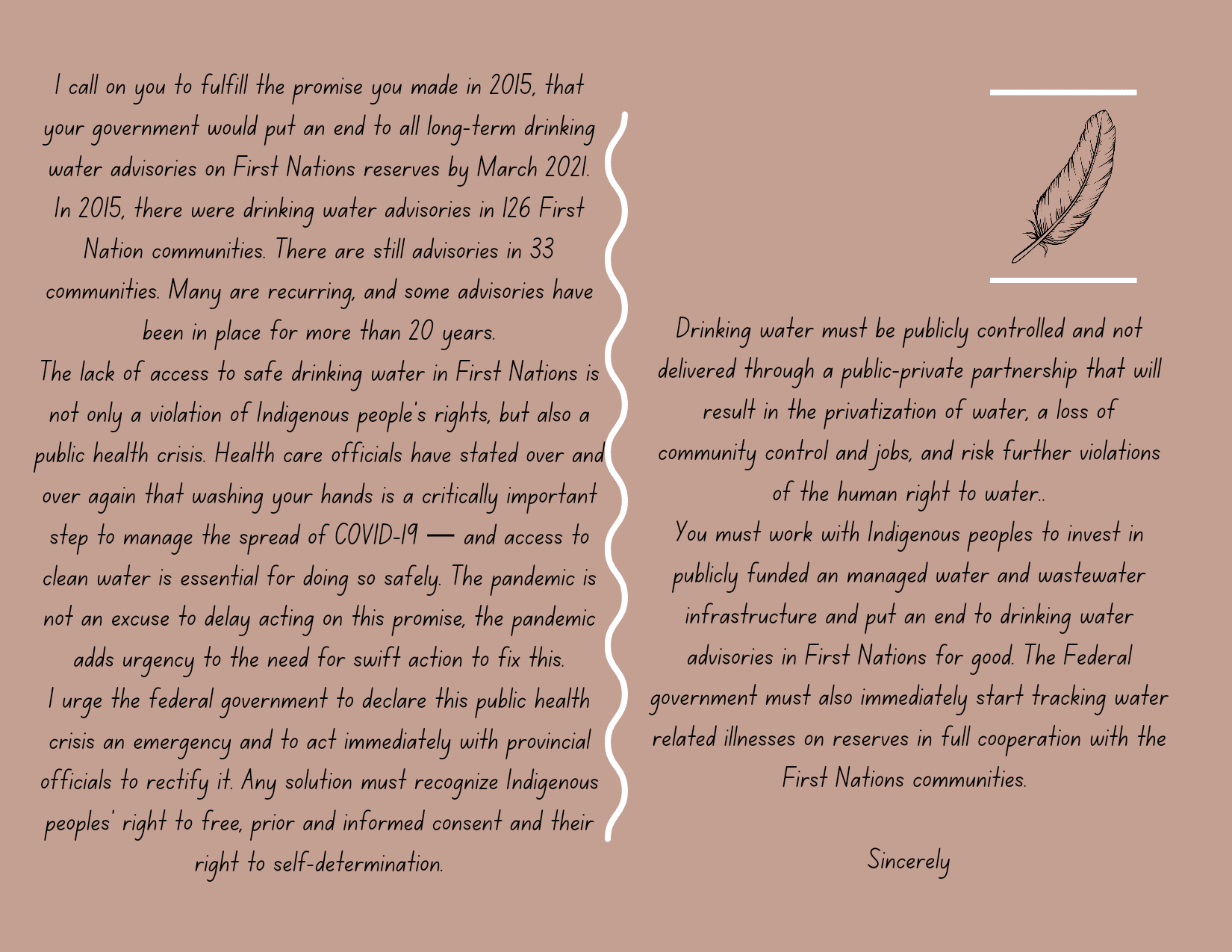 Send a Card
No writing required from you!
Our Canadian government made a promise in 2015 to end all long-term drinking water advisories on First Nations reserves by March 2021. There are still advisories in 33 communities today, and many are recurring.
We have pre-made cards all ready to go to be sent to our current government officials and political leaders. You can purchase 1 card or more for you, your friends and family to sign. And we'll send it ourselves!
Buy a Card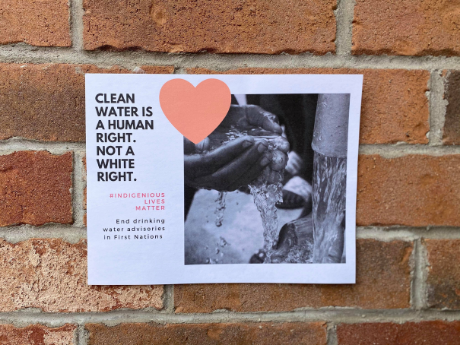 OUR MISSION
The Village Collective is dedicated to supporting our fellow Indigenous Peoples year-round.
For our current initiative, we are proud to say that with every $2.50 purchase, we are prepared to print out as many cards to help reinforce the voices of the Indigenous peoples and to bring an impactful change to their communities. We are also prepared to send as many cases of water to the communities with every purchase of a card. Proceeds will also be given as a donation to WaterFirst – www.waterfirst.ngo, an organization that works towards addressing the water problems in Canada's Indigenous communities
Buy a Card